The Brazilian Blowout is a remarkable product and procedure. The best way to understand how effectively it tames frizzy, unmanageable hair is to view the results yourself.
Color Correction by Professional Scottsdale Hair Colorist
On the left, the pictures my client emailed to me, clearly showing her orange hair color. On the right, the result of an amazing transformation back to he desired color. Another successful color correction in Scottsdale!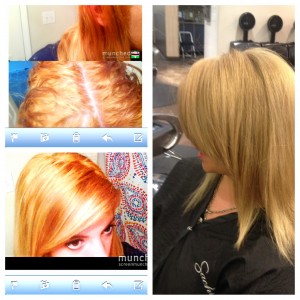 Brazilian Blowout (La-Brasiliana) Example 1: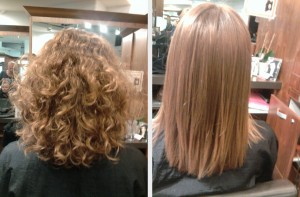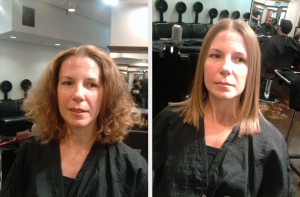 Brazilian Blowout (La-Brasiliana) Example 2: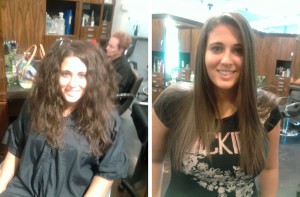 Brazilian Blowout (La Brasiliana) Example 3:

Style Examples